Pirates of the Coalition: The Curse of the Big Society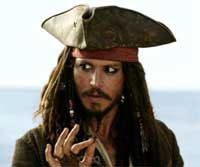 ARRRRRRR! A pirate's life for me yo ho! That's the sound to be heard, should you wander past Westminster right now as the Pirates of the Coalition set sail on the seas to plunder us folk of our hard earned cash, rape our wenches / actual girlfriends and then off back to their fort to drink merrily and tell each other of their wonderful adventures. Well, I say tell each other, they are in fact just doing it openly on the news for all to see.
This week, Dave Cameron's mission, the Big Society in which the idea behind it is that we the people take over from the Government from the local running of various things like swimming baths, libraries and ice cream vans, show them how it's done and make Britain the besty, bester than you, bestival best ever place in the world ever by bringing us all together in harmony and where we give our help to make it better for all. At least, that's what I think he meant.

A huge wave of cynicism has set about the whole thing, according to everyone you meet on the streets and of course the website Politics.co.uk, as it's all come around at the time that there are massive cuts sweeping the nation, almost reminiscent of a Bank Holiday DFS furniture advert, in which everything must go!
The added bonus that the pirates are hoping will happen is that people will be falling over themselves to do this all for free, thus saving the Government more cash. Free….without getting paid to keep ourselves in a home and have food, you know the usual stuff. Well I'm sure the people who lost their jobs recently will now have more than enough free time to help this all happen.
Put simply, the Big Society hasn't been sold very well so far given the current situation and the backlash is only getting worse, as this YouTube video by Ken Norman who is indeed involved with the very type of project the Big Society is on about, now testifies to;
Dave Cameron, after growling "YARRR, what what!" and taking a swig of fine 1834 rum, spoke out against his many opponents: "I was talking about it when public spending was going up, I will be talking about it when public spending is flat and I will talk about it when public spending is going down. It is not a cover for anything, it's a good thing to try and build a bigger and stronger society, whatever is happening to public spending."
Well Dave, remember that we're all in this together? That now wonderfully hypocritical sentence said by first mate (or Chancellor of the Exchequer, whatever)George Osborn at the beginning of all the cuts?
Well George must have been referring to the sheer amount of sh*t that people up and down the country are wading around in while rich Conserveritw*ts buy their little b*stards or "children" as others may refer to them as, their new careers with London City hedge funds for thousands of pounds at a wonderful event called the Black and White party to raise cash for the blue political party.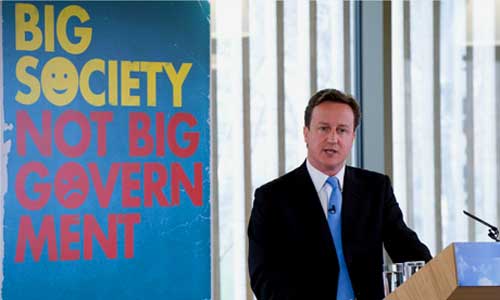 The best part about it all is that if the rich little kiddies "do well", whatever that means, maybe sucking hard on the mighty erection of the chairmen and thus win a full-time job, they could join the ranks of City tycoons who earn multi-million pound bonuses. All while others are still trying to sort themselves out from redundancy like the poor buggers at Auto Windscreens who went into administration and the thousands of public workers soon to be out on their arse.
Comically, the cynicism only rises inside us all when you can witness Charity pavement walkers (those prize student snobs who to try to make you feel sh*t by walking past them and not donating your kidneys to their cause) working for Shelter, the charity for the homeless in the UK, who were busy harassing people for money to help the homeless, while a homeless man was sat on the floor right next to them, begging for help.
Err….
All this only signals one message, one which is actually quite tragic; f*ck everyone else and look after yourself.
If the pirates in power are robbing you blind while they swan around in public, flouting the fact that they are sorted while using poor people to wipe their arses with, all above reproach it seems, and you are faced with a job loss, needing to ensure that you and the people you pretend to care about survive, then forget about playing nice. Go plunder, pillage a wench or 7 and drink your woes away!
A pirate's life for me yo ho.