Yes I have returned from the V festival, very tired and very happy. It was a fantastic weekend, saw many acts, did some karoake too, and drank lots of beer. Though it was very expensive at the festival and therefore if you didn't bring your own gear you would have spent a fortune.
There will be a proper update later, but for now here are a couple of taster pics, the one at the camp was the aftermath ealier this morning!!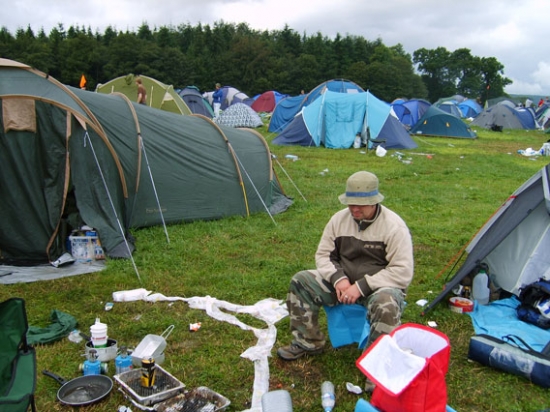 And the other was James Morrison who made a suprise appearence, he did well with just a guitar!!